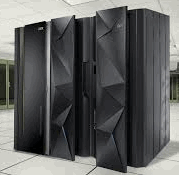 Tcorem is focused on reducing your mainframe IT cost by reducing your CPU utilization through automatic conversion of your DB2 External stored procedures to DB2 Native stored procedures. We provide our customers the highest quality of service and customer satisfaction. We do everything that we possibly can in order to meet your needs and expectations.
 Tcorem is a company which is dedicated to helping our customers reduce their mainframe total cost of ownership. Our repeatable process and custom application code service offering, converts your DB2 COBOL DRDA/DDF external stored procedures to DB2 native SQL stored procedures. Then, returns the converted DB2 native stored procedure to the organization for deployment to your favorite source code management tool
For DB2 z/OS customers Tcorem can turn to your remote access DB2 DRDA/DDF transactions into zIIP redirect IT savings within months. It may also help you lower your MSU software charges.
For DB2 LUW customers migrating DB2 z/OS applications containing COBOL stored procedures to LUW. We convert the COBOL stored procedures to native stored procedures.